Share
Issue Time

2022/07/14
Summary
Of all the skirts, the skirt is stylistically malleable and easy to match. So, this summer, how do we create the trendy style we want with a simple skirt? Here are a few practical tips that may help you find inspiration.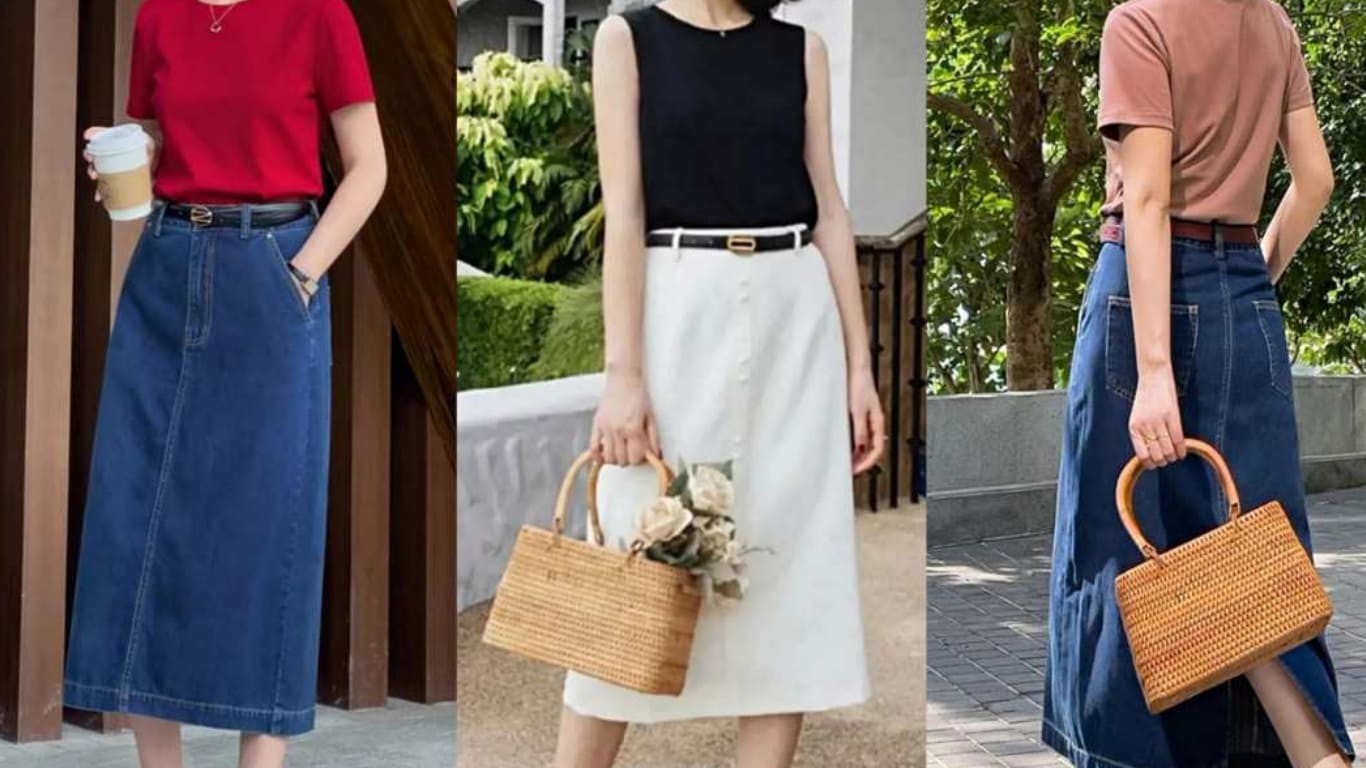 Among all the
skirts,
the skirt is highly malleable in style, can be casual, gentle, knowable, lively, and is particularly simple and convenient to wear, so its usage rate will be higher than that of dresses in daily life.
So, this summer, how can we use a simple skirt to create the fashionable style we want, but also look thin and look good, but also be full of femininity?
Here are a few practical tips that may help you find inspiration.
Umbrella skirt collocation skills
The umbrella skirt is the most photographed item among all the skirts. It has a wide skirt and a waist design, so it is especially suitable for girls with a thinner upper body. It shows the figure and is very feminine.
When we match the umbrella skirt, we can choose a slightly slimmer top, especially for girls with a pear-shaped body, which will be more curvaceous. The black and white striped shirt is matched with a white umbrella skirt. The slim knitted sweater shows a slender waist. With a loose umbrella skirt, there is no sense of procrastination, it is thinner, and it is also very elegant and intellectual.
When matching umbrella skirts, our color matching is also very important. If you want to look thinner and taller, the correct way to match is to combine light and dark. Slightly fat girls or girls with darker skin tones can choose dark or plain colored skirts to modify their figure and skin tone, and use bright color items to embellish and match and choose the matching principle of upper length and lower length, and they will look very thin. , and it's very fragrant.
For example, a dark green umbrella skirt is especially suitable for girls who are slightly fat. The effect of covering the flesh and showing thinness is very good. Choose a light champagne sleeveless shirt for the upper body. With an elegant French style, it is easy to create a ladylike style.
Pleated skirt collocation skills
Pleated skirts also belong to umbrella skirts, but the fine accordion pleated design is more flexible and romantic to wear. When choosing a pleated skirt, the more drapeable the fabric, the thinner it will be, the finer the folds, the thinner it will be, and the length at the ankle is also the thinnest.
When a little girl matches a pleated skirt, she can choose the same color to match. The cornel powder silk shirt is matched with a nude pink pleated skirt. The pink of the same color is elegant and gentle, and it also creates a sense of extension visually. It looks tall and thin, and it gives a very high-end feeling.
The matching skills of denim skirt
This year, denim skirts have suddenly become popular. I like the lively and youthful style that denim skirts bring to us. Long denim skirts are more suitable for tall girls. If you want to look thinner, we can choose skirts with front slits or rear slits, so that the sidelines of the legs are exposed, which is not only fashionable and beautiful but also very thin.
The tomato red knitted sweater is paired with a denim blue denim skirt. The contrasting color combination looks fashionable and foreign, and it is particularly white. It is suitable for shopping or vacation, and it is very age-reducing. A black sleeveless shirt with a white denim skirt is a commuter style and can be worn at work. It is elegant and casual, and it is a very attractive match.
Matching skills of the satin skirt
The satin skirt has a natural luster and a very smooth texture, giving people a noble and a little sexy tone. It is closer to the body, so it is suitable for thin girls. It looks more delicious and matches with satin When wearing a skirt, you can choose a slightly loose upper body, which will make you look thinner.
The haze blue satin skirt is elegant and gentle. It is matched with a black shirt. The color matching is simple and intellectual, giving people elegant beauty. It is very suitable for work and is very OL style.
Tips for matching printed skirts
Printed skirts are romantic, gentle, and feminine. When we choose printed skirts, small florals are easier to control than those with large ones, and dark colors will make you look thinner.
Black suspenders and black floral skirts are very elegant in the French style. You can wear a light-colored shirt, which will look livelier and more feminine. When matching a skirt with big flowers, we can choose a top of the same color as the skirt to match, it will be very advanced!
The above is a brief introduction to the matching skills of skirts. If you want to customize skirts, please
contact us
.
Follow Simple is a
custom womenswear manufacturer
with 13 years of experience. We can provide various solutions for women's clothing. Our main customers are from Europe/Australia/Japan. Our production line has the skills to provide custom clothing manufacturing, private label manufacturing, OEM clothing manufacturing.